Ruaile Buaile are a young Irish based four piece modern day Trad / Pop / Folk Group from Offaly, which lies in the heart of Ireland and Irish Entertainment is delighted to be adding this talented Celtic Group for  hire in Ireland (and beyond) to our rosters!
Niall (vocals and guitar), Arthur (fiddle and banjo), Shane (vocals and bass) and Jack (Cajun and banjo) are available for your Corporate Event and also as a Wedding Entertainment Band to bring that Irish WOW Factor to your Party.
The Traditional Band formed in 2011, and have been gaining support from music fans and festival goers across Ireland, UK, Germany, Holland, France, United Arab Emirates, and America to date, with interest from festival organisers in Sweden, Austria & Australia.
From a small start to the world stage in only a few short years, Ruaile Buaile are set to become a household name on the festival scene around the world, as well as in the Irish Corporate and Wedding Events Industry. The Four Friends bring their own style of high energy, ground thumping Celtic Beats to each of their performances with that added Irish Charm and Flare.  The young Award-Winning Musicians are setting the pace for some of the better known established acts to follow.
After calls from many of their fans and venues, the band decided to record an album of their most popular songs on the set and with the guidance of Trevor Hutchinson from (Waterboys and lunisolar ). they recorded their first album, "commotion " (insert pic of album) which entered the Irish iTunes Chart at no 3 within weeks of release which a great achievement for an independent unsigned up and coming band and testament to the band's growing popularity with their loyal fans….
This year, in between touring and college studies, the lads plan to go back into the studio to record their second album, armed with more floor filling songs from the live shows and some of their own originals, 2015 is shaping up to be a very busy and exciting year for the Ruaile Buaile.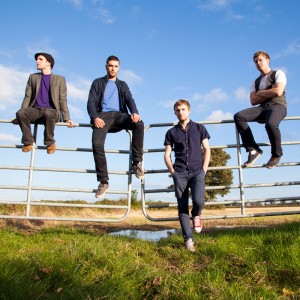 TESTIMONIALS:
Rose of Tralee 2014 | Festival Organiser Peter Karim
"we were suitably impressed by the group's performance at the world-famous festival this summer . Ruaile Buaile never fail to blow the crowd away with their fresh upbeat and energetic show, that leaves every member of the audience with a smile on their faces. They are a breath of fresh air"
Slan, Jona and Sean | Clonmakenoise Irish Festival Events
"we would like to thank Ruaile Buaile for a fabulous performance at the Irish folk Festival in Hogeveen Holland . They are a very professional and wildly talented band, we look forward very much to several more events to come with the exciting and entertaining music they do live on stage."
Festival Organisers | Germany
"Ruaile Buaile are a great band and a lovely bunch of lads"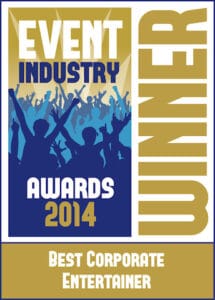 To book Ruaile Buaile for you Corporate Event or Wedding Party, please do call Faye or Suzy on +353-1-201-3660. The girls will be happy to advice you on costs and all other necessary details.